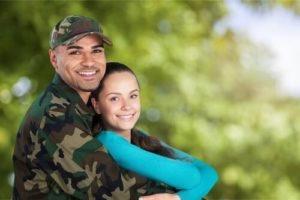 The Veterans Access, Choice, Accountability Act (VACAA) of 2014 is a law that expands the number of options available to veterans for receiving quality healthcare in a timely manner. The Veterans Choice Program (VCP) created by this act will allow eligible veterans to access to primary care, mental health care, and inpatient and outpatient care in their own communities when they cannot access care through their local VA facility due to the following reasons:
Extraordinary distance from the veteran's home
Long wait times
Lack of available specialists
VCP will allow a veteran to choose a provider outside of the Patient-Centered Community Care (PCCC) network when a PCCC provider is not available or the veteran had a preference for another provider. Verification of eligibility in the form of an authorization from Health Net is required for any reimbursement of healthcare costs.
What You Need to Know About the VCP
You must have been enrolled in VA healthcare on or before August 1, 2014 or be eligible to enroll as a recently discharged combat veteran. Veterans must also meet the following requirements:

The veteran's primary residence is 40 miles from the nearest VA facility
The veteran has been told that they need to wait more than a month for an appointment
The veteran needs to travel by boat or plane to reach the facility
The veteran faces an excessive or unusual burden in traveling to the facility based on a medical condition, geographic challenges, or environmental factors
The veteran lives in a U.S. state or territory that does not have a full-service VA facility

To verify eligibility or set up an appointment, veterans are advised to call the Choice Program Call Center at (866) 606-8198. Non-VA doctors cannot make an appointment on a veteran's behalf.
Veterans do not need to have a Choice Card to access the program. They can simply call the phone number above to verify eligibility and make an appointment.
Using the VCP does not affect VA healthcare benefits. Veterans will not have to choose between the two – the VCP just makes things easier.
For a free legal consultation, call 1-888-373-4722
With the many burdens the VA is currently facing, the VCP is a great choice for many veterans to get the care they need without the burden of lengthy travel or excessive appointment wait times. For more information on the program, click here to visit the VA website.
If you have questions about veterans benefits, please contact Disabled Vets to schedule a free consultation with a South Carolina veterans disability benefit advocate. Fill out an online consultation form and we will get in touch with you shortly. A call or consultation is free for our nation's veterans.
Call or text 1-888-373-4722 or complete a Free Case Evaluation form