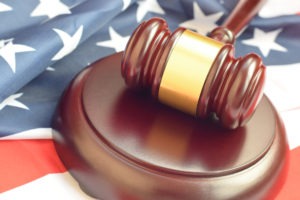 There is no specific method for finding a Georgia veteran's disability lawyer near you. This process often involves a combination of online research and asking for references from fellow vets. You may also need to schedule a free case review to gauge how the attorney will handle your case.
Research Lawyers Near You
A quick way to identify Georgia veteran's disability lawyers near you is using online legal directories to identify attorneys and firms in your locality. A significant benefit of using online tools is that they provide a broad range of options. Then, you can narrow your choices using aspects like working hours and reviews.
These directories might require you to provide details about your location and the type of lawyer you need. Using that information, they produce search results that include:
The name of the law firm or lawyers

Their practice area

Contact details

Their website
Another tool to identify lawyers near you is a web mapping platform such as Google Maps. These apps provide detailed information like the exact geographical location of law offices near you. Here, you can also find their office hours and phone number.
For a free legal consultation, call 1-888-392-5392
Ask for References
If you are a vet or spouse of a military member, you likely know other veterans who filed a claim with VA. Consult these people to determine where they got legal help for this process. If a vet recommends a disability lawyer, you can decide whether they meet your needs by visiting their websites or calling their office.
You could also ask the veteran about their experience with the attorney to determine if they're a suitable match. For example, inquire if they provided timely communication about the case progress. Moreover, find out if they answered all the veteran's questions. You might also learn:
The lawyer's fee structure

If they provided legal guidance when needed

If the attorney can help with

a decision review process

If they offer free case reviews
Finding out such information may help determine if you will select the recommended Georgia veteran's disability attorney. You can also assess if they offer specific services, such as assisting clients in getting compensation and pension (C&P) exams from VA.
Look for Online Reviews
Another way to find a Georgia veteran's disability lawyer in your area is by looking for reviews. Visit online forums about legal matters and the websites of law firms offering VA claims and decision review services. In addition, online search engines like Google and Bing and platforms like Facebook and Yelp allow users to review law firms.
There, you can go through the feedback provided by previous clients to gauge the quality of services offered. In addition, this process will help you evaluate other traits you need in a veteran's disability lawyer, such as communication skills, reasonable charges, and professionalism.
Click to contact our veteran's disability lawyers today
Look for VA Accreditation
When seeking a Georgia veteran's disability lawyer, you will want VA accreditation. This certification ensures veterans and their families receive proper representation when seeking disability benefits. If a lawyer has VA accreditation, they have the authority to help claimants with various processes:
Preparing a claim for the decision review process

Presenting cases before VA

Representing you in meetings and communications with VA
Complete a Free Case Evaluation form now
Prioritize Lawyer Who Are Veterans
When searching for a disability attorney to handle your VA claim, prioritize firms run by veterans. You can also opt for those whose team includes lawyers who served in the military. Taking this measure can give you a sense of security and peace of mind, knowing the attorney working beside you shared similar experiences.
Lawyers who served in the military also understand how VA works and the specifics of processes like C&P exams. With their guidance, you can avoid mistakes that may affect your case. Further, it is possible to claim a higher disability rating and analyze your Nexus letter to determine if it contains the necessary details.
How a Disability Attorney Can Help
A Georgia disability attorney can help you in various ways when claiming VA benefits. First, they will assess your case to determine the details you need to add to the evidence you've already provided. Next, they can advise you when seeking a Nexus letter to indicate a medical link between your condition and military service.
In addition, a veteran's disability attorney can evaluate your medical evidence, allowing them to gauge its sufficiency to win a claim and get more VA disability benefits.
Consult a Georgia Veteran's Disability Attorney Today
A Georgia veteran's disability lawyer can help you fight for the disability benefits you deserve. During your initial meeting, you can determine if you've found an attorney who meets your needs and can help you identify a suitable decision review option. Call today for a free consultation.
Call or text 1-888-392-5392 or complete a Free Case Evaluation form