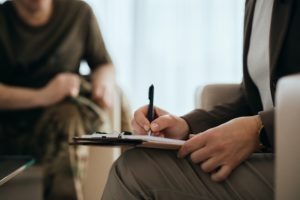 After filing for disability benefits with the U.S. Department of Veterans Affairs (VA), the next step is undertaking a compensation and pension (C&P) exam to rate your disability. During this exam, the examiner will determine the seriousness of your disability and assign a rating to your case. This rating will influence the amount of financial recovery you may get per month. 
The C&P exam is the most crucial component of this process, but it's not always necessary. Specifically, people with sufficient medical evidence, such as hospital reports, test results, doctor notes, etc., often don't need this exam. 
Setting Up a C&P Exam
A C&P exam tests your disability and gives you a rating from 10 to 100%, depending on the severity of your condition. Apart from monthly installments, benefits you could receive may include enrolling in a VA healthcare program. An official from your local VA medical center will contact you via phone or mail to notify you of the impending C&P exam. 
Sometimes the department uses contract vendors for this part, so ensure all your contact information and home address are updated in the VA Regional Office (VARO) records. 
Steps You Can Take to Prepare
Claimants cannot decide when to take the exam; VA will communicate the date and time, then you can start preparing. You'll need to:
Call the number indicated in the letter to confirm the appointment

Request the gender of your examiner if your condition involves the reproductive system, rectal, mental health, etc.

Request the gender if your claim is connected to a mental or physical health condition arising from Military Sexual Trauma (MST).
If you need to reschedule for one reason or another, you must contact the agency at least 48 hours prior.
Please note that missing a C&P exam is detrimental to your claim. For example, it could be some time before you can secure another appointment. In some cases, VA may deliberate based on the available evidence. 
For a free legal consultation, call 1-888-392-5392
What Happens During a C&P Exam?
You are not required to bring any records to the exam unless instructed otherwise, depending on your case. If you have extra non-VA medical records, such as proof of a recent ailment or surgery, please submit them before your appointment. Nevertheless, you can bring a list of all active prescriptions and note essential things you may forget. 
You can submit your documents in various ways, including:
Mailing them to your closest VA regional office

Uploading to the

VA claims status tool

using a premium My HealtheVet account, a premium DS Logon account, or a certified ID.me account

Using your accredited representative or Veterans Service Organization (VSO)
The VA provider, a non-VA provider, or an independent provider may do the following things:
Go through your claim file with you 

Go through the Disability Benefits Questionnaires (DBQs)

Query the medical evidence therein, referring to the DBQs for each service-related condition you are claiming

Conduct an elementary physical exam

Request for blood tests and X-rays as needed

Draft a report and submit it to the VA claims processor for filing 
Give concise answers, as lengthy explanations can affect the provider's ability to glean specific facts, and consequently, you could receive a claim denial. The duration of the exam varies depending on the number of conditions for which you are claiming benefits. 
What Happens After the C&P Exam?
You don't get results after the exam; instead, the provider includes them in the report they submit for further consideration. Feel free to contact your VARO to request one for record-keeping. 
The claim processors will start the deliberation process by reviewing the following documents:
Your medical records 

The C&P exam report and the results of any medical tests requested

Personal statements from you and others, such as family members, regarding your claim

Your military-medical and personnel documents 
This information will help the panel assign a disability rating. This final decision usually comes in a letter or notice through the mail within three to four months. If you don't find the verdict favorable, you are free to pursue other legal actions, and the VA may require you to take another exam. Requesting for an increase in disability benefits can also necessitate a second exam.  
Click to contact our veteran's disability lawyers today
How do You Track Your VA Disability Claim?
As mentioned earlier, you can track the status of your claim by logging into the claims status tool. Note that you will only see documents sent online, but not what you submitted via mail, fax, or in person. More so, some sensitive documents may be hidden to safeguard your and other people's confidentiality. 
Expect to find the following information:
Your type of claim

All evidence supporting your claim

More evidence the VA requested 

What you are claiming—financial recovery 

Your representative for VA claims
Complete a Free Case Evaluation form now
Contact a VA Lawyer Today for Legal Counsel 
If you believe your results from the C&P exam and subsequent disability rating do reflect your condition, a qualified veterans disability lawyer can guide you through the decision review process. Your attorney will appraise you with the latest case developments, answer all your questions, and respond to your calls and emails. Call us for a free consultation.
Call or text 1-888-392-5392 or complete a Free Case Evaluation form