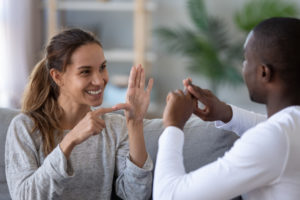 Yes, you can claim U.S. Department of Veterans Affairs (VA) benefits if an existing service-connected injury caused a new injury. VA refers to this type of injury as a secondary service-connected disability.
More on Secondary Service-Connected Disabilities
Specifically, VA defines a secondary service-connected disability as one caused or aggravated by an existing service-connected disability. You can claim it for VA benefits.
For example, if you are receiving VA disability benefits for your service-connected diabetes, it is possible your condition has led to or aggravated hypertension and if so, you can file a claim for hypertension as a secondary service-connected disability.
Diabetes, in fact, represents a primary condition that often leads to other medical problems in the human body. If you have a service-connected diabetes condition, know that you might also be able to file for the following diabetes-induced medical conditions:
Hypertension
Eye diseases
Peripheral artery disease
Peripheral neuropathy
Carotid artery disease
Ischemic heart disease
Stroke
For a free legal consultation, call 1-888-373-4722
Examples of Conditions That VA Holds to Be Proximately Due to Service-Connected Disabilities
There are some medical conditions that VA's 38 C.F.R. § 3.310(d) holds to be "proximately due to" specific service-connected disabilities (in other words, secondary service-connected).
For example, VA holds if ischemic heart disease or other cardiovascular disease develops in a veteran who is service-connected for an amputation of one lower extremity at or above the knee or service connected for amputations of both lower extremities at or above the ankles, the veteran's ischemic heart disease or other cardiovascular diseases shall be service-connected as due to the service-connected amputation(s).
Also, a service-connected traumatic brain injury (TBI) is held to cause the following conditions (unless there is clear evidence to the contrary):
Parkinson's disease (or other forms of Parkinsonism) after a moderate or severe TBI
Unprovoked seizures (after moderate or severe TBI)
Some types of dementia (within 15 years of a moderate or severe TBI)
Depression (within three years of moderate or severe TBI or within 12 months of mild TBI)
Diseases of hormone deficiency resulting from hypothalamic-pituitary changes (within12 months of moderate or severe TBI)
* Note that if the time limits or the severity levels listed above are not met, a Veteran can still pursue secondary service connection for any of the above-listed conditions as proximately due to service-connected TBI and the VA will decide the claim under the general principles of service connection.
How to Apply for Secondary Service-Connected Disability Benefits
To file for secondary service-connected disability benefits, you use either VA Form 21-526EZ, Application for Disability Compensation and Related Compensation Benefits or VA Form 20-0995, Decision Review Request: Supplemental Claim. Which form to use depends on whether or not you have previously filed for the secondary service connection before.
Which form to use:
If you have previously filed for the secondary service-connection, and been denied (and the time to appeal the denial has expired), the 20-0995 is the proper form to use. *Note this will also require the submission or identification of new and relevant evidence.
If you have never filed a claim for your secondary condition, 21-526EZ is the proper form.
Click to contact our veteran's disability lawyers today
Getting a VA Rating for a Secondary Service-Connected Disability
VA has an unfortunate reputation for denying secondary service-connected disabilities if the connection to the primary service-connected disability is one they do not commonly see. In such an event, VA will deny your application for secondary service-connected benefits. The condition will not be rated, and you will not receive compensation for the new disability.
Knowing this, you need to go into your application process ready to stuff your claim with relevant, compelling evidence that establishes a nexus (connection of origin) between your service-connected condition and your new condition. You want to draw an obvious clear dotted line between the two disabilities, leaving no room for doubt in VA's mind that the two are causally connected. Your doctor, a medical consultant, or even the latest research might prove helpful here.
This leads to a second point you must consider when filing your claim. Be certain to indicate whether your new condition is a secondary service-connected disability that was caused by your service-connected disability or a secondary service-connected disability that was aggravated by a service-connected disability.
A VA benefits lawyer can help you identify the correct path you must pursue to access benefits. Furthermore, they will help collect all the documentation and proof needed for a strong case. With an attorney on your side, you are equipped to face any procedural challenge that may come your way.
Complete a Free Case Evaluation form now
Hire a VA Disability Lawyer to Help You Navigate Your Appeals Process
If an existing service-connected injury caused or aggravated a new injury and your claim for benefits was denied, a veterans' disability lawyer can write your appeal with a full understanding of what VA needs to see to grant your disability so you can receive compensation.
To learn more about hiring a VA disability lawyer, call (888) 373-4722.
Call or text 1-888-373-4722 or complete a Free Case Evaluation form