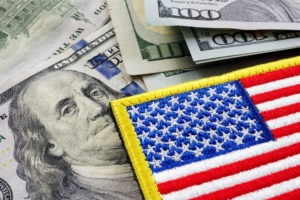 Historically, the VA disability appeal success rate for veterans has been considered relatively low. According to the Board of Veterans Appeals (BVA) Annual Report for Fiscal Year 2021 recorded a 32% acceptance rate for legacy decisions and 38.1% for AMA decisions.
In addition to a low success rate, appeals often take several years to complete. A VA disability attorney can prepare for your claim for the decision review process, bringing you support and clarity along the way. 
Veterans Have Seen a Higher Grant Rate With AMA Appeals
The grant rate may change as the United States Department of Veterans Affairs (VA) continues to work within the new appeals framework. VA has made no promises on increasing the grant rate, but it hopes that the new Appeals Improvement and Modernization Act (AMA) process will lead to quicker decisions on appeals.
For a free legal consultation, call 1-888-392-5392
The New AMA Appeals Process
As of February 2019, VA has used a more efficient reviews and appeals process. This appeals process includes three "lane" choices:
The Higher-Level Review Lane:

This lane involves a senior claims adjudicator reviewing the existing record. Veterans cannot add new evidence.

The Supplemental Claim Lane:

In this lane, appellants can add new evidence (must be "new and relevant") to their existing file.

The Board of Veterans' Appeals Lane:

This lane allows an appellant to appeal their case directly to the Board of Veterans' Appeals. This lane has three dockets:
The direct review docket, in which the veteran requests a review from the Board of Veterans' Appeals, does not submit new evidence, and does not request a hearing.

The evidence submission docket, in which the veteran presents new evidence but does not request a hearing.

The hearing docket, in which the veteran requests a hearing and can submit new evidence.
These matters can be confusing. Hiring an attorney may help you clear up any issues you're having with the VA disability claims process.
Why Hire an Attorney When Appealing for VA Disability Benefits?
Veterans are a proud lot, but there is no reason good enough to compromise possible disability benefits. Getting the benefits that you need and deserve may:
Reduce financial strain on you and your dependents

Allow you to access the medical care that you deserve—care that you have

earned

Prevent you from having to engage in activities, like work, that may further worsen your health
VA officials do not always make the right decision. You may have received an unjust denial or evaluation of your claim or had your disability benefits reduced without justification. Whatever your reason for appealing to VA officials is, an attorney can help.
What a VA Disability Attorney Can Do for You
A veterans benefits lawyer can tend to the requirements of your disability. Let an experienced attorney handle your appeal. An attorney will:
Protect your rights:

VA doctors and representatives may use your words and actions against you. Generally speaking, the more you reduce your interactions with VA representatives, the more you protect your rights. By hiring a diligent attorney, you will minimize your interactions with VA reps.

Gather claim-related documentation and evidence:

A strong claim is a claim supported by documentation and evidence. Your attorney will gather all relevant documentation of:

A service-related condition

Service-related exacerbation of a condition you had before you served

New secondary service-related conditions
Your attorney will also seek evidence that supports the service connection. This may include, but not be limited to, records from your time in the Armed Forces.
Draft and file your appeal:

The appeal itself is critical to your claim's success. The appeal must conform to VA's submission standards, present your case for benefits clearly and comprehensively, factually accurate, and be filed in the proper manner. Your attorney and their team will ensure that your appeal meets these standards.

Prepare you for your role in the appeals process:

Your attorney will seek to limit your role in the appeals process to the greatest possible extent. If you must participate, though, your attorney will coach you. They will explain the do's and don'ts of any given situation, doing their best to protect you and your appeal.
If You Choose Not to Hire a Lawyer for Your Decision Review
An attorney's role is to secure the VA disability benefits that you deserve. The most qualified attorneys are often successful in this goal. Contrarily, choosing not to hire an attorney will likely:
Put the weight of your appeal solely on you:

You'll have to spend the time, money, and energy to complete your appeal on your own.
Deprive you of a valuable advisor:

An attorney can be a valuable sounding board for your questions and concerns.

Leave you wondering "what if?":

Should you fail to win your appeal, you may forever wonder whether an attorney's help could have produced a better outcome.
While you don't have to hire an attorney to help with your claim, consider what is on the line. If you fail to secure the benefits that you need, what will life look like?
Click to contact our veteran's disability lawyers today
A Lawyer Can Help You Build a Successful Appeal
If you have received a denial of your original claim, a VA disability lawyer will help you determine the best review lane and gather all the evidence you need to build a compelling appeal. Call today for help from a veterans' disability law firm.
Call or text 1-888-392-5392 or complete a Free Case Evaluation form