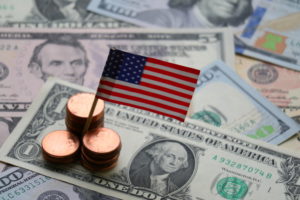 No, your assets will not prevent you from getting VA unemployability benefits. Unemployability benefits, known as Total Disability Based on Individual Unemployability (TDIU), depend on whether you can obtain and maintain substantially gainful employment. Your assets have no effect on your eligibility for TDIU benefits.
What You Need to Know About TDIU
Generally speaking, the U.S. Department of Veterans Affairs (VA) grants TDIU benefits to veterans whose service-connected disabilities keep them from working.
For a free legal consultation, call 1-888-373-4722
TDIU Allows You to Receive Benefits at a Higher Level
TDIU benefits allow veterans to receive benefits at the 100 percent disability rating level, even if they have a lower rating than that.
How to Qualify for TDIU Benefits
You must meet specific criteria to qualify for TDIU. In addition to being unable to obtain or maintain substantially gainful employment because of your service-connected conditions, you must also have:
One service-connected disability rated at least 60 percent; or
Two or more service-connected disabilities with a combined disability rating of at least 70 percent so long as one of your conditions is rated at 40% or more.
Bear in mind that in order to satisfy the single 60% rating or the single 40% rating listed in the criteria above, the following will be considered as one disability:
Disabilities of one or both of your upper extremities
Disabilities of one or both of your lower extremities
Disabilities affecting a single body system, for instance, if you have multiple service-connected conditions that are orthopedic in nature
Multiple injuries incurred in action, or
Multiple injuries incurred as a prisoner of war.
Click to contact our veteran's disability lawyers today
What Counts as Substantially Gainful Employment
Substantially gainful employment refers to work that yields income over the poverty threshold. "Odd jobs" typically do not rise to the level of substantially gainful employment.
Complete a Free Case Evaluation form now
You Cannot Work While Receiving TDIU (In Most Cases)
Because your eligibility for TDIU hinges on whether or not you are employable, you will be unable in most cases to work while receiving unemployability benefits. However, there are exceptions. The most notable are marginal employment and the "protected work environment."
Marginal employment means that you make below the poverty threshold as dictated by the U.S. Department of Commerce, Bureau of the Census.
There are two types of protected work environments in which the VA will assess the details of your employment, including but not limited to, the degree of accommodation provided to you by your employer:
A sheltered workshop
A family business
If you believe that you work in a sheltered workshop or family business (and make over the poverty threshold), you may still be entitled to TDIU benefits. But establishing that you work in a protected environment is difficult and you may need help. Call (888) 373-4722 for help from a veterans' disability lawyer.
What is Extra-Schedular TDIU
If you do not meet the rating threshold requirements for TDIU, it is extremely common for the VA to deny your TDIU claim and state that you do not qualify. But, you may still qualify. If you are unable to secure AND follow substantially gainful employment because of your service-connected conditions you may still be able to collect TDIU. However, in this instance, the requirements are a bit more cumbersome and before you can be awarded TDIU, the VA will first need to refer your case to the Director of Compensation Service.
In denying your request for TDIU, the VA may state your case does not warrant a referral to the Director of Compensation Service or the opinion from the Director of Compensation Service may have come back not in your favor. Either way do not give up. If you feel your service-connected conditions prevent you from getting and keeping substantially gainful employment call 1-888-373-4722 for help from a veterans' disability lawyer.
Get Help from a VA Disability Lawyer Today
Making ends meet can be difficult, even with TDIU benefits. A VA disability lawyer can help you get the VA unemployability benefits you deserve. If VA denied your claim for TDIU benefits, call (888) 373-4722 for veterans' disability legal help. The initial consultation is free, and you pay nothing unless you recover benefits.
Call or text 1-888-373-4722 or complete a Free Case Evaluation form