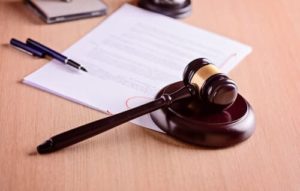 The Department of Veterans Affairs reports that there are 470,390 veterans living in Tennessee. Of these veterans, 116,490 are receiving disability compensation with another 7,450 receiving pensions, for a total of approximately $2.3 billion in compensation and benefits paid out in one recent fiscal year.
If you are a disabled veteran in Tennessee, you could be entitled to tax-free VA disability benefits. For help applying for VA disability benefits, you need an advocacy group with the right experience and resources to fight for your rights.
Disabled Vets represents veterans across Tennessee and helps them pursue all the VA disability benefits they are entitled to."
Call us or fill out our online form now to schedule a free consultation.
Who Can File for VA Disability in Tennessee?
Any service member who had served on active duty in one of the armed services, served in active duty for training, or served in inactive duty training, and who had a disability rating for a service-connected condition can be eligible for VA disability benefits. 
However, several circumstances may render a service member ineligible for VA disability benefits, including:
Discharge under conditions not categorized as honorable

Disability acquired due to the veteran's own willful misconduct (conscious wrongdoing)
A VA disability advocacy group may be able to help a service member who was dishonorably discharged upgrade their discharge status to regain eligibility for VA disability benefits.
Finally, VA disability benefits may be reduced or stopped if a service member is receiving military retirement pay, disability severance pay, or separation pay, or is incarcerated for more than 60 days for a felony conviction.
For a free legal consultation with a Veteran's Disability lawyer serving Tennessee, call 1-888-373-4722
Types of VA Disability Claims
The VA classifies five types of VA disability claims:
Pre-discharge claims –

A pre-discharge claim is a claim filed by a service member when he or she is within 180 days of their separation or retirement from active duty

Pre-service disability claims –

A pre-service disability claim involves a disability that the service member had prior to entering military service, which the service member claims was worsened by his or her service. The service member's disability rating must have increased due to his or her service to be eligible for this type of claim.

In-service disability claims –

Disabilities that are incurred in the line of duty, with the claim made while the service member remains in service.

Post-service disability claims –

Disabilities that are service-related but do not manifest themselves until after the service member's retirement or separation from service.

Special circumstances claims –

Claims for disabilities that are connected to a service member's service but also have some other intervening event, such as a surgery.
In general, the VA categorizes all claims into one of four types:
Original claim –

An original claim is the service member's first claim for VA disability benefits.

Reopened claim – A reopened claim is an appeal of a final decision to deny benefits that is more than one year old and had not been previously appealed. A reopened claim cannot be filed unless the service member has new evidence.
New claim –

A new claim involves an original claim for which a service member has new evidence independent from any other evidence submitted in the original claim.

Secondary claim –

A secondary claim involves disabilities that are caused or worsened by other service-related conditions or disabilities.
Veteran's Disability Lawyer Near Me 1-888-373-4722
Determining VA Disability Benefit Amounts
VA disability benefits are paid through several programs, including:
Disability compensation –

Includes benefits that are paid to service members for disabilities caused by disease or injury incurred or aggravated by military service.

Dependency and indemnity compensation –

Benefits that are paid to the surviving spouses, children, or parents of service members who are killed on active duty, active duty training, or inactive duty training, or who die from service-related disabilities.

Special monthly compensation –

Additional compensated awarded for special circumstances, such as the need to accommodate a specific disability like an amputation or paralysis.

Total disability based on individual unemployability compensation – Benefits that compensate service members at a 100 percent rate even though their service-related disabilities are not rated at a total level. A service member is only eligible for this type of compensation if they have a service-related disability rated at least at 60 percent, or two or more service-related disability with at least one disability rated at least at 40 percent, with a combined rating of 70 or more.
The amount of VA disability benefits is generally connected to a service member's disability rating. The disability rating is based on the severity of a disability and is determined by documents such as:
Evidence provided by the service member, like doctor's reports or medical test results

Results of a C&P exam

Other documentation provided by federal agencies
Click to contact our veteran's disability lawyers today
How Can DisabledVets.com Help Me?
Applying for VA disability benefits can be a long, complicated process. Servicemembers can benefit from the assistance of an experienced VA disability benefits advocacy group to help manage the burden and stress of the benefits application process.
In many cases, service members have difficulty proving that their disability is service-related, especially when the disability manifests itself long after the service member has retired or separated from service. In other cases, service members have difficulty even proving the existence or severity of disabilities, particularly psychological injuries like PTSD, due to a lack of objective medical evidence. 
The experienced team of DisabledVets.com can help you navigate the complex guidelines and assemble the evidence necessary to prove the existence and extent of your injuries.
If your disability has increased in severity, we know how to best prove that you are deserving of an increased disability rating and additional benefits. Finally, if your original claim for benefits has been denied, we can help you appeal the decision by identifying and presenting new information that was not available for your original claim.
Contact us by phone or online today to have our experienced VA disability benefits advocates help you pursue your Tennessee VA disability claim.
Call or text 1-888-373-4722 or complete a Free Case Evaluation form