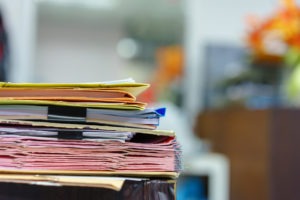 The U.S. Department of Veterans Affairs (VA) offers disability compensation to qualified veterans with service-connected injuries and illnesses. This monthly payment is tax-free. The amount of financial recovery available depends on the severity of the condition and its effects on the claimant's life. To determine the amount of benefits to award, VA reviews the case file and either rejects the claim or assigns a disability rating.
Upon approval for benefits, you'll receive a disability rating letter with a rating from 10 to 100% and the corresponding benefits you can expect. After that, if you need to get a copy of your VA disability rating letter, you can request it in several ways. For example, you can send your request to the nearest VA Regional Office. VA requires that you sign this request with your original signature and clearly state that you need a copy of the disability rating decision.
What Is a VA Letter?
Once VA has the chance to review your claim and accompanying evidence, they will deliberate and reach a decision. This final verdict comes in the form of an award letter sent by mail to the same address you indicated in the disability claim. Therein you will find the following details:
Your disability rating and the corresponding pay you will get per month

Considerations that led to the said decision 

The steps you can take upon receiving the verdict  
If you don't find the decision favorable, your disability lawyer will help you initiate the decision review process within one year from the date indicated in the award letter. 
Other Ways to Obtain a Copy of Your VA Disability Rating Letter
Should your VA letter not arrive via mail, you can request a copy through these channels:
eBenefits Account:

This is a secure web portal offering self-service functions like tracking claims, applying for benefits, and getting a copy of the VA award letter. Veterans, members in active duty, and their families have access to the eBenefits account.

Regional office:

You can visit your RO and request a copy of your award letter. The process takes several business days to weeks.

Veterans' Advocate/Representative:

If you have a disability lawyer or another entity helping with your claim, they too can get a copy of the award letter through the Veterans Benefits Management System (VBMS).
For a free legal consultation, call 1-888-373-4722
What Are the Different Levels of Disability?
VA classifies disability on a spectrum of 0% to 100%. If your claim scores 0%, your service-related condition doesn't hamper your everyday life. In contrast, a veteran with a 100% rating has one or several conditions thwarting them from reaching their average productivity level. 
Here are the 2022 VA disability rates and corresponding payouts for veterans sans dependents: 
10%:

$152.64

20%:

$301.74

30%:

$467.39

40%:

$673.28

50%:

$958.44

60%:

$1,214.03

70%:

$1,529.95

80%:

$1,778.43

90%:

$1,998.52

100%:

$3,332.06 
Top Requirements When Filing a Disability Claim
Veterans seeking disability benefits have certain criteria to meet. Specifically, VA benefits eligibility requires:
An active medical diagnosis of physical or mental condition

The medical evidence of persistent symptoms
For clarity purposes, military service entails overseas deployment, active duty training, and inactive duty training. When it comes to health conditions, you have three options for filing:
In-service disability claim:

This means you became ill while serving in the military.

Preservice disability claim:

This means you had an illness or injury before enrolling for service, and serving made it worse.

Post-service disability claim:

Your condition only became apparent after you ended your service, and it is affecting the quality of your life.
Click to contact our veteran's disability lawyers today
Can I Claim VA Disability Benefits When Working?
Yes. You can receive compensation from VA while still holding down a job, provided you are not receiving benefits through the Total Disability based on Individual Unemployability (TDIU) program. TDIU issues the same benefits to veterans who are "unemployable" due to their conditions and thus, would be defrauding the government to some measure if they sought work opportunities. 
Some veterans who qualify for disability compensation can continue their military service but cannot get their salary and disability pay simultaneously. VA would halt their disability payments until the recipient completes their tenure in such a scenario. 
Complete a Free Case Evaluation form now
Contact a Qualified Disability Lawyer for Legal Counsel
If you need to contest a VA claim due to lower-than-expected benefits, a veterans disability attorney can represent you. They will start by reviewing a copy of your VA disability rating letter to determine why you received the rating you did. From there, they can prepare your claim with additional evidence and begin the decision review process. Free consultations are available – call today.
Call or text 1-888-373-4722 or complete a Free Case Evaluation form